Salesforce
Retail
Retail
Retail

Services
75% of customers never return after a bad experience
Renovate your store by converting to digital commerce with Salesforce.
Link your store to an intelligent platform to enhance your store's progress.
Get on- brand portals, Serve and connect with patrons through Salesforce For Retail
Targeted Campaigns
Customize your promotions to attract more customers, and promote to specific demographics.
Personalize Path-to-Purchase 
Building scalable journeys that provide acceptable offers to customers can improve marketing results.
Conduct Real Conversation 
Allow agents to optimize each engagement with fastest solutions when you meet busy buyers online.
Empower customers, teams, and decision-makers with Salesforce for your Retail Store
Purchase & Order Procurement 
Manage the purchase and fulfilment of orders by visibly controlling processes, money status, promotional offers, and bills.
Integrate with Invoicing 
Develop bills and customizable fields that are specific to your customers and their purchases by integrating Salesforce with the process of transactions.

Leverage Einstein Analytics 
To monitor and manage sales pipeline, exchange rates, quarterly sales, inquiries, sales quota, and onboarding data to multiple  business success, enable Einstein Analytics and real-time customized displays.
Inventory Management 
To get an overview of inventories, analyse supply and demand, and optimise reordering, monitor and track inventory and costs in real-time.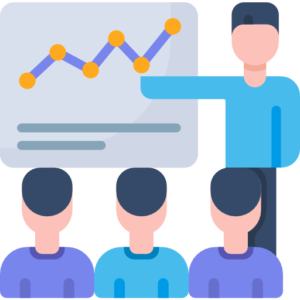 Recommendations, Cross-selling 
Recommending product and identifying market trends to identify buyer personas to create cross-selling of product.
Seamless Team Collaboration 
Strengthen potential of teams, including supplier and procurement teams, by coordinating and integrating data flow between teams for service, order processing, and returns.
Optimize product listings, Search, Cart checkout, and Orders with Salesforce for Retail
Optimize storefront Visits and Logins
Provide field agents with access to a mobile app so they can arrange new inventory, collect up returns, and support business to improve delivery and product promotion.
Improve Store Planning and Management
Utilize CRM to know the requirements of the shop, and use the map feature of the app to schedule deliveries and daily routes.
Capture Orders and Purchase Details Easily 
Set field confirmations to ensure accurate data capture on custom applications to handle new orders, gather product details, and handle returns.
Use Al to Optimize Inventory, plan new offerings 
Utilize AI to make every visitor's experience more personalized, spot trends to determine which products performed well, plan your future offerings, and restock inventory.
Increase Sales with Loyalty Programs 
To encourage purchases at checkout, allow limited loyalty reward schemes, discounts, rebates, and promotional codes.
Reminders. Alert, Confirmations 
Deliver customers fresh offers, order notifications and approvals, CSAT ratings, and shipping estimates via WhatsApp, SMS, Voicemail, and other channels.